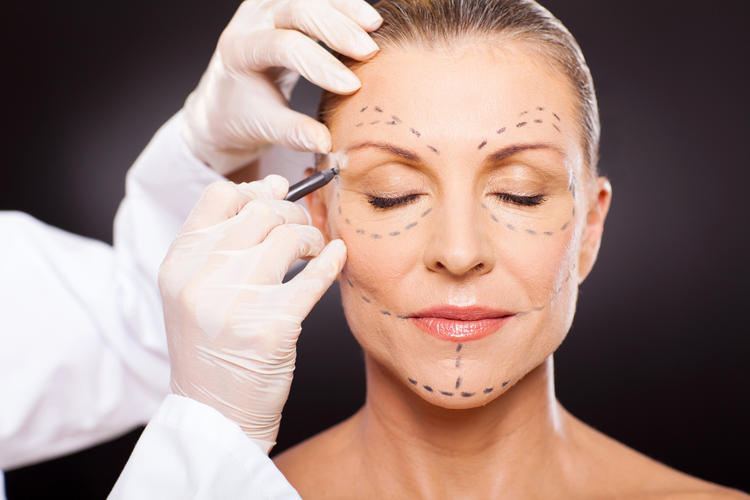 Cosmetic Surgery Glendale
Dr. V
Cosmetic & Plastic Surgeon Located in Glendale, CA
---
285 Total Reviews
Dr. V always appreciates feedback from his valued patients. To date, we're thrilled to have collected 285 reviews with an average rating of 5 out of 5 stars. Please read what others are saying about Dr. V below, and as always, we would love to collect your feedback.
share-feedback
---
May F.
Submitted 02/06/20
5 stars not enough to Dr V, I would give him thousand moons and stars. I knew Dr V probably closed to 2 decades. He performed all my cosmetic surgeries. Breast Augmentation, nose reshaped, upper and lower eyelid, bi-annual Botox and filter. I will do go anywhere and do anything unless it's done by Dr V. He become a part of the family, not only he is a great surgeon, he is caring, gentle and good listener. I highly recommend him to anyone...
Ofeliya A.
Submitted 05/16/18
My appointment was on time, I got very reasonable quote for my surgery.
Brianna E.
Submitted 03/21/18
I've visited with a few different plastic surgeons who made me feel uncomfortable and like a number not a person. When you want to have surgery to fix what you don't like about yourself you want to feel comfortable with the doctor. That doctor is definitely Dr. V. He is very warm-hearted and DEFINITELY a master at his craft. I couldn't be happier with my decision and trust in him. My procedure went so well mentally and physically. I love my results and this expert!
Earl B.
Submitted 08/08/17
I met with Dr. V for a consultation and was very pleased with the experience. Both Dr. V and his staff were extremely friendly and accommodating. Dr. V took a good amount of time with me to clearly explain my options and his recommendations.
Renee F.
Submitted 01/12/17
I first met Dr. V when I was referred by my OB/GYN after I was diagnosed with stage 3 breast cancer after giving birth. I had a radical mastectomy. I had several doctors involved and by far Dr. V was and is still my favorite doctor. He is the most caring doctor, he listens, he is a perfectionist and goes above and beyond to make sure you are happy. Dr. V did breast reconstruction with a tram flap and then did a breast reduction on my good breast. I went back recently and finished my reconstruction and I can't tell you how happy I am. I feel normal, confident and ready to mingle after my divorce. I would highly recommend him to all my friends he's simply marvelous. I promise you won't be disappointed.
Lance C.
Submitted 08/18/16
Dr. V is a great surgeon and I would highly recommend him to any good friend or family member. His warm, patient, and calm demeanor has put me at ease time and time again. I truly believe he is as good as it gets and you couldn't put yourself in more capable hands. As an added bonus, his front desk staff is awesome and I always look forward to seeing them or talking to them on the phone. Thanks guys for all the wonderful things you have done for me!
Jennifer H.
Submitted 08/17/16
This is the second time I have been a patient of Dr. V and he is such a pleasure! He makes you feel so comfortable and guides you in what is right for your body.
Nune B.
Submitted 08/09/16
Great attention to detail.
Laura C.
Submitted 06/16/16
Dr. V as I like to call him, is amazing. Lisa and Wendy are great. Best support team. Been going to him for years. Would never think of going to see anyone else. Dr. V does such great work. Truly an artist.He takes great pride in his work and I am always happy with what he does. When you see him, you never feel like just a body. He personalizes his work with integrity. I have been to him for tweaks here and there. Tune-ups. Always knowing that I am in good hands. I am truly lucky to have him and his team in my life. Couldn't be in better, caring and skilled hands.
Sharon A.
Submitted 05/25/16
Had a tummy tuck & lipo a year ago w/Dr V I am very happy with the results as I was very nervous about the procedure but the staff made me feel very comfortable to go head and do the procedure . This procedure has change my body image. I'm very thankful to the staff and the Doctor